Our Values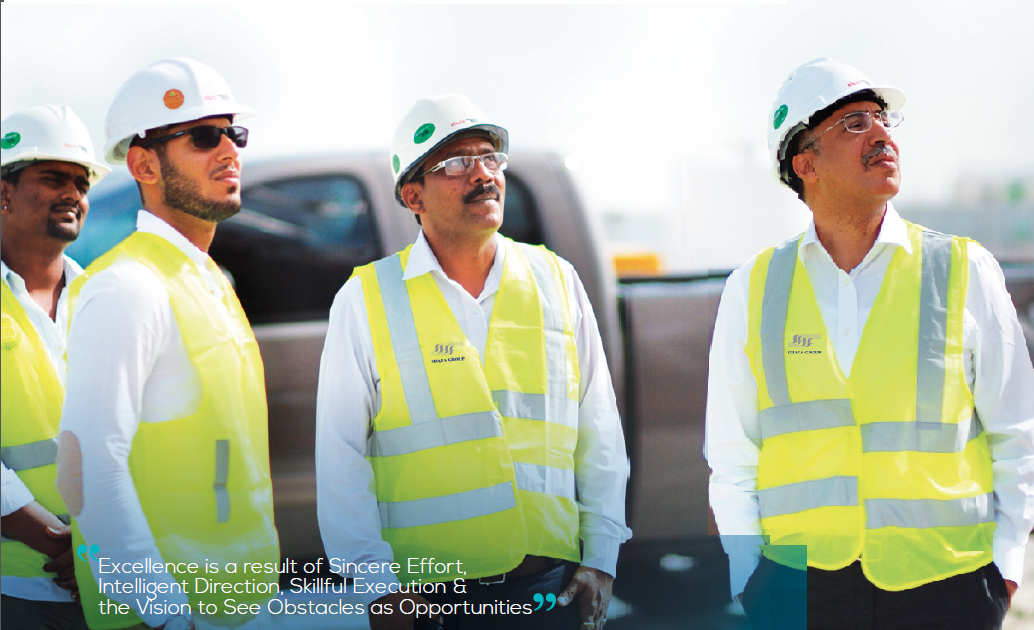 Ethics
Shafa's prime motivation is to gain and retain the confidence of its clients and business partners and hence are uncompromising on our honesty, integrity and fairness.
Safety
We spare no effort on keeping people safe and provide a healthy and safe working environment for all.
Quality
We are uncompromising on workmanship and the quality of delivered works to our clients. We strive for excellence and doing the work right the first time. We believe in no short cuts and no repetitive works.
Staff
We are a team that motivates each other with trust and delegation of important work. We promote and motivate a healthy work environment with each other through the exchange of experience and ideas that overcome challenges.
Culture
We enjoy what we do and promote diversity. We work as one team and one family of different cultures and nationalities.
Relations
We build long-term relations with our clients, JV partners, suppliers and subcontractors based on trust and respect for each other. We are transparent with our works and committed to our word.
Our Key Personalities